Hyundai Elantra: CD Player : PA710MD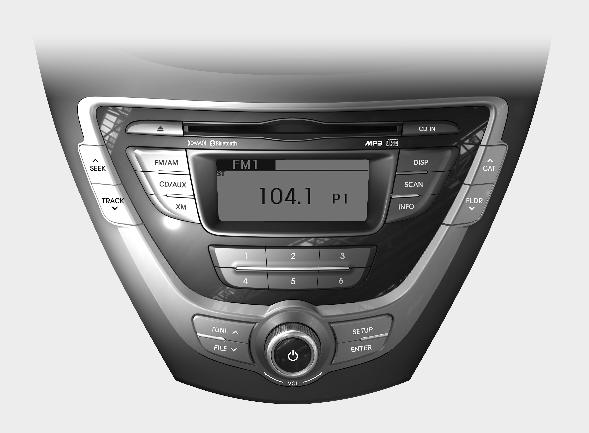 ❋There will be no logo if the Bluetooth® feature is not supported.
If the temperature inside the car is too high, open the car windows for ventilation before using your car audio. It is illegal to copy and use MP3/WMA files without permission. Use CDs that ...
1. FM/AM Button The FM/AM button toggles between FM and AM. Listed below are the paths as the system switches from FM to AM and back to FM. FM/AM : FM1➟FM2➟AM➟FM1... 2. SEE ...