Hyundai Elantra: Theft-alarm system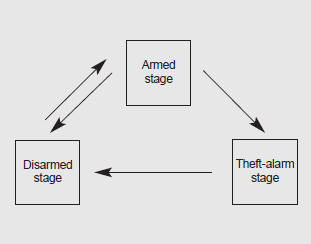 This system is designed to provide protection from unauthorized entry into the car. This system is operated in three stages: the first is the "Armed" stage, the second is the "Theft-alarm" stage, and the third is the "Disarmed" stage. If triggered, the system provides an audible alarm with blinking of the hazard warning lights.
Transmitter uses a 3 volt lithium battery which will normally last for several years. When replacement is necessary, use the following procedure. 1. Insert a slim tool into the slot and gently pr ...
Park the car and stop the engine. Arm the system as described below. 1. Remove the ignition key from the ignition switch. 2. Make sure that all doors, the engine hood and trunk lid are closed and la ...