Hyundai Elantra: OFF mode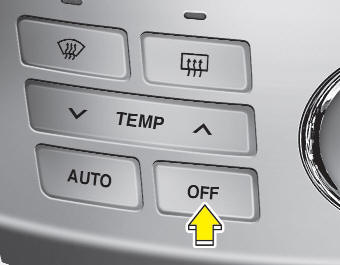 Push the OFF button to turn off the air climate control system. However you can still operate the mode and air intake buttons as long as the ignition switch is in the ON position.
The current outer temperature is displayed in 1∞C where the temperature range is between -40∞F ~ 140∞F (-40∞C ~ 60∞C). ...
CAUTION - Windshield heating Do not use the or position during cooling operation in extremely humid weather. The difference between the temperature of the outside air and that of the wind ...