Hyundai Elantra: Knock Sensor (KS). Description and Operation
Function And Operation Principle
Knocking is a phenomenon characterized by undesirable vibration and noise and can cause engine damage. Knock Sensor (KS) senses engine knocking and the cylinder block. When knocking occurs, the vibration from the cylinder block is applied as pressure to the piezoelectric element. At this time, this sensor transfers the voltage signal higher than the specified value to the ECM and the ECM retards the ignition timing. If the knocking disappears after retarding the ignition timing, the ECM will advance the ignition timing. This sequential control can improve engine power, torque and fuel economy.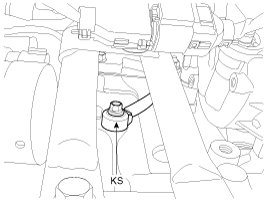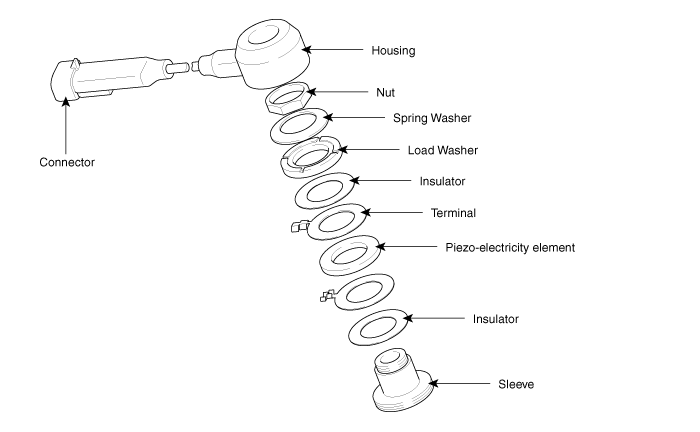 Component Inspection 1. Disconnet the HO2S connector. 2. Measure resistance between HO2S heater terminals 5 and 6 [B1/S1]. Measure resi ...
Specification Item Specification Capacitance (pF) 950 ~ 1,350 Resistance (MΩ) 4.87 ...