Hyundai Elantra: Glass antenna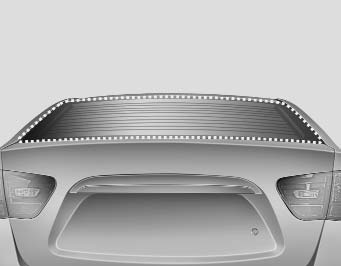 When the radio power switch is turned on while the ignition key is in either the ON or ACC position, your car will receive both AM and FM broadcast signals through the antenna in the rear window glass.

CAUTION
Do not clean the inside of the rear window glass with a cleaner or use a scraper to remove any foreign deposits as this may cause damage to the antenna elements.
Avoid adding metallic coating such as Ni, Cd, and so on. These can interfere with AM/FM reception.
Your car uses a fixed rod antenna to receive both AM and FM broadcast signals. This antenna is a removable type. To remove the antenna, turn it counterclockwise. To install the antenna, turn it ...
The satellite antenna is installed on the roof of your car to listen to a satellite radio broadcast. This antenna is permanently attached and can not be removed. ✽ NOTICE In places such a ...