Hyundai Elantra: Fuse switch message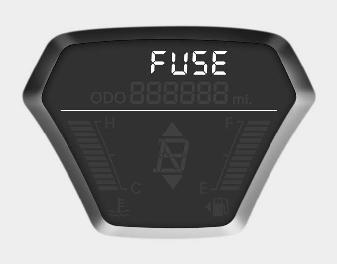 The message "FUSE" and "ON" blinks in turns to inform the driver to turn on the fuse switch in the instrument panel under the steering wheel.
For more details, refer to "Fuses" in section 7.
When the vehicle's parking lights or headlights are on, press the upper or lower part of the switch to adjust the brightness of the instrument panel illumination. The illumination intensity will ...