Hyundai Elantra: Fuse switch message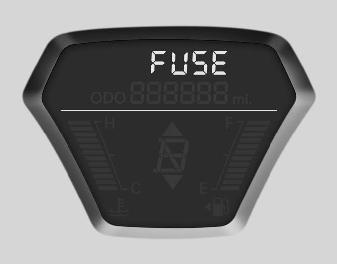 If the fuse switch is in the OFF position the message "FUSE" and "ON" blinks in turns to inform the driver to turn on the fuse switch.
Always, put the fuse switch at the ON position. If you move the switch to the OFF position, some items such as audio and digital clock must be reset and transmitter (or smart key) may not work pr ...
1. Turn the ignition switch and all other switches off. 2. Remove the fuse panel cover by pressing the tab and pulling up. 3. Check the removed fuse; replace it if it is blown. To remove or insert ...